History
In 1917 the members of the Wairarapa Patriotic Association recognised a need for social facilities for soldiers returning from WW1. The eventual provision of the facility was due mainly to the enthusiasm of Masterton philanthropist Arthur Whatman who not only promoted the project to the public but also donated £4000 to the cost of building the clubrooms.
A committee to raise funds for the project, headed by Whatman, was formed in 1917 and a public meeting called in early 1918. The Wairarapa Soldiers Club was eventually constituted in June 1918 and the clubrooms officially opened in August of that year. Originally formed as the Soldiers' Club, the building offered accommodation for 'out of town' members and at the 1919 AGM the name was chamged to The Wairarapa Soldiers' Hostel to "conform to the requirements of the War Funds Act."
In 1965, in recognition of the changed makeup of the membership, the name was changed to the Wairarapa Services Club and in the 1980's widened again to include '& Citizens' in the title.
.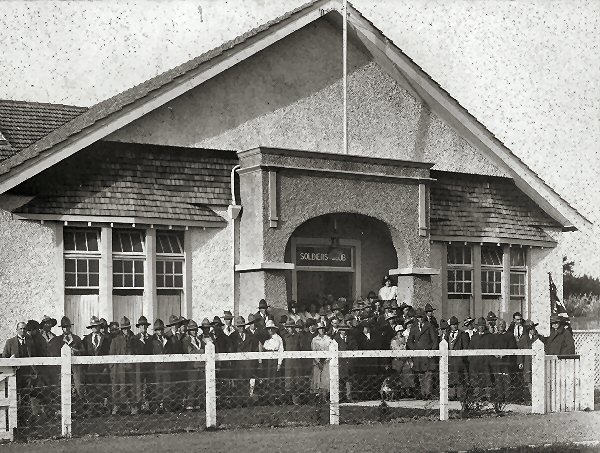 Opening Day - August 1918
The Club has continued to act as a social club for it's members and today includes provision for darts, indoor bowls and cue sports as well as a well-stocked bar, modern gaming lounge and restaurant with indoor and outdoor dining facilities. The Whatman Room, a modern function / meeting complex, has been built and the Wairarapa Services & Citizens Club is now operating in one of the best equipped Chartered Club venues in the Wairarapa.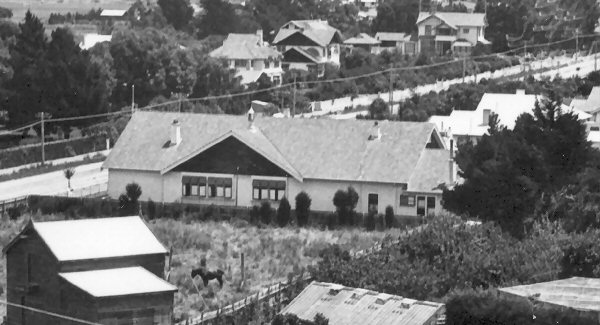 The Club in the 1930's - Thanks to Wairarapa Archive for the pictures